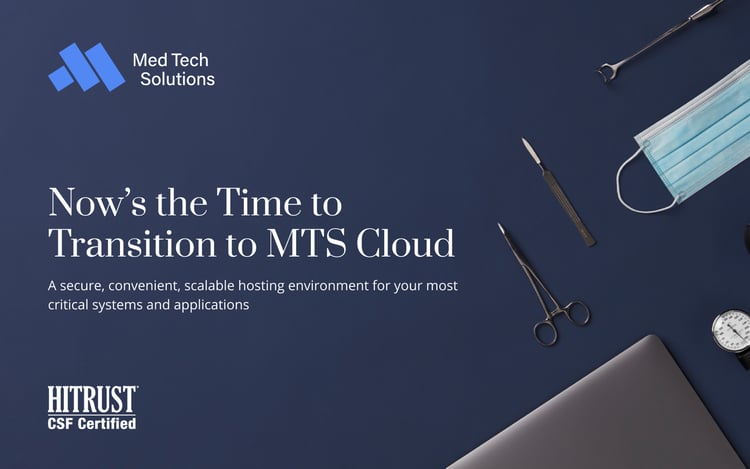 You've taken the first step! By introducing the MTSCloud to your practice, you'll recognize the convenience, security, and cost-efficiency of cloud hosting. In order to put you in touch with an MTS expert, please provide us with a little more information:
The MTSCloud is trusted by thousands of users and enables you to manage your operations, not your servers:
Providers did not go into medicine to practice technology and health IT doesn't always deliver on its promise. The time and expense associated with purchasing and maintaining hardware, software licensing and patching, managing back-ups, security upgrades and monitoring, as well as disaster recovery impacts your ability to focus on patient care.
MTSCloud provides a secure, convenient (anytime, anywhere, any device), scalable hosting environment for your most critical systems and applications, including electronic health records, accounting systems, picture archiving and communications systems (PACS), and patient engagement applications.
The MTSCloud is HITRUST CSF certified and HIPAA-compliant with electronic data security.
You require partners and solutions that can reduce complexity and help amplify your impact. Since 2006, Med Tech Solutions has delivered innovative technology and services specifically supporting the IT and patient care needs of healthcare providers.
______
The MTS team consists of healthcare experts who can help you reduce cost and improve efficiency.
Rodrigo Ibarra, IT Systems Administrator
Family Health Care Center of Greater Los Angeles