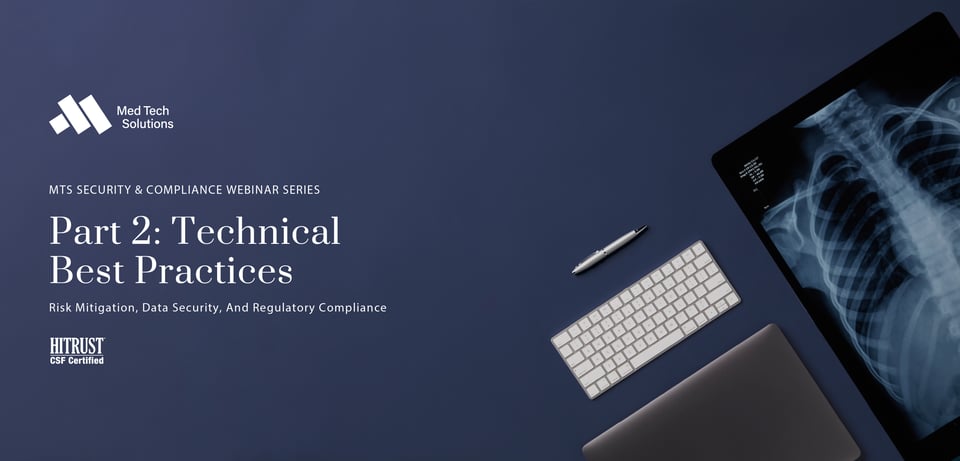 Thanks for your interest in Security & Compliance. We're happy to provide our latest White Paper entitled, "Technical Best Practices – Risk Mitigation, Data Security, and Regulatory Compliance." Please provide a bit of information about yourself and your organization:
MTS offers a full complement of services to secure your entire IT environment, from devices to applications:
• Compliance Dashboard - Integrated Risk Management (IRM)
• Security Risk Assessment
• Secure Networking
• Managed Virtual Private Networks (VPN) and Firewalls
• Encrypted Storage, Backups, and Archives
• HIPAA/HITRUST CSF Certified Cloud
• Vulnerability/Penetration Testing
• Social Engineering and Phishing
• Managed Monitoring Using Security Information and Event Management (SIEM)
• Audit Support
• 24X7 Security Operation Center (SOC)
• Combining Consulting
______
The MTS team consists of healthcare experts who can help you reduce cost and improve efficiency.
Rodrigo Ibarra, IT Systems Administrator
Family Health Care Center of Greater Los Angeles